Ray of hope offered in Northern Ireland talks
By JULIAN SHEA in London | China Daily Global | Updated: 2023-01-11 09:58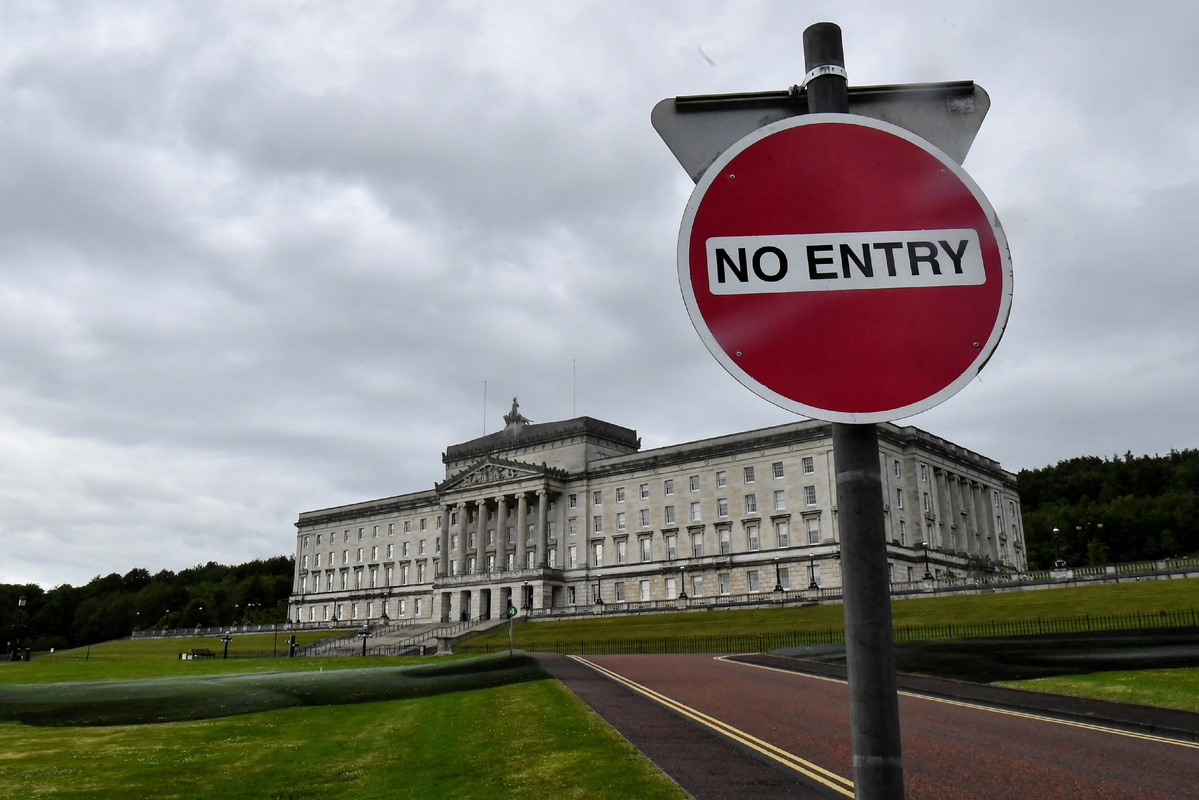 Talks between the European Union and the United Kingdom to resolve the enduring problem of the trade status of Northern Ireland post-Brexit look to have made a breakthrough, after the two sides confirmed that they had reached an agreement on sharing trade data, which could offer a "new basis" for further discussions over the legislation known as the Northern Ireland Protocol.
Northern Ireland is politically part of the UK but geographically isolated, and shares the UK's only land border with an EU member state, the Republic of Ireland.
In a bid to avoid the reintroduction of a hard border between the two, which would revive memories and tensions associated with the decades of violent conflict known as the Troubles, since the Brexit agreement was reached in late 2020, Northern Ireland has been treated differently to the rest of the UK, remaining subject to many EU regulations.
This is politically unacceptable to many Brexit supporters, particularly in Northern Ireland, where communities and politics are largely divided between the unionists, whose political and cultural allegiance is to the UK, and the nationalists, who see themselves as Irish, the division which lay at the heart of the Troubles.
Northern Ireland's government has not functioned properly for almost two years after the Democratic Unionist Party withdrew from the power sharing executive in protest at the stipulations of the Protocol.
But following a meeting between the EU's chief negotiator Maros Sefcovic, Britain's Foreign Secretary James Cleverly and Northern Ireland Secretary Chris Heaton-Harris, a joint statement was issued offering hope of progress, with the EU being granted access to British data about goods going from the mainland to Northern Ireland, a move regarded as essential for securing a wider-ranging deal.
A joint statement said that the two sides recognized this development was "a critical prerequisite to building trust and providing assurance, and provided a new basis for EU-UK discussions", adding that they would "work rapidly to scope the potential for solutions in different areas on the basis of this renewed understanding", with a further meeting to take place next week.
The Guardian newspaper reported that Ireland's Foreign Minister Micheal Martin will meet Sefcovic next week to discuss the progress, in what it called "a sign of the intensification of talks".
The BBC's Brussels correspondent Jessica Parker observed that the statement was a sign of a more conciliatory tone of discussion from the government of Prime Minister Rishi Sunak than that of his predecessors.
"The fact that Brussels and London are now prepared to say, in public, here's something important and specific we agree on shouldn't be underplayed," she wrote. "In this context, it's been rare."