Uganda getting Ebola outbreak under control
By NELSON KIVA | China Daily | Updated: 2022-12-06 07:12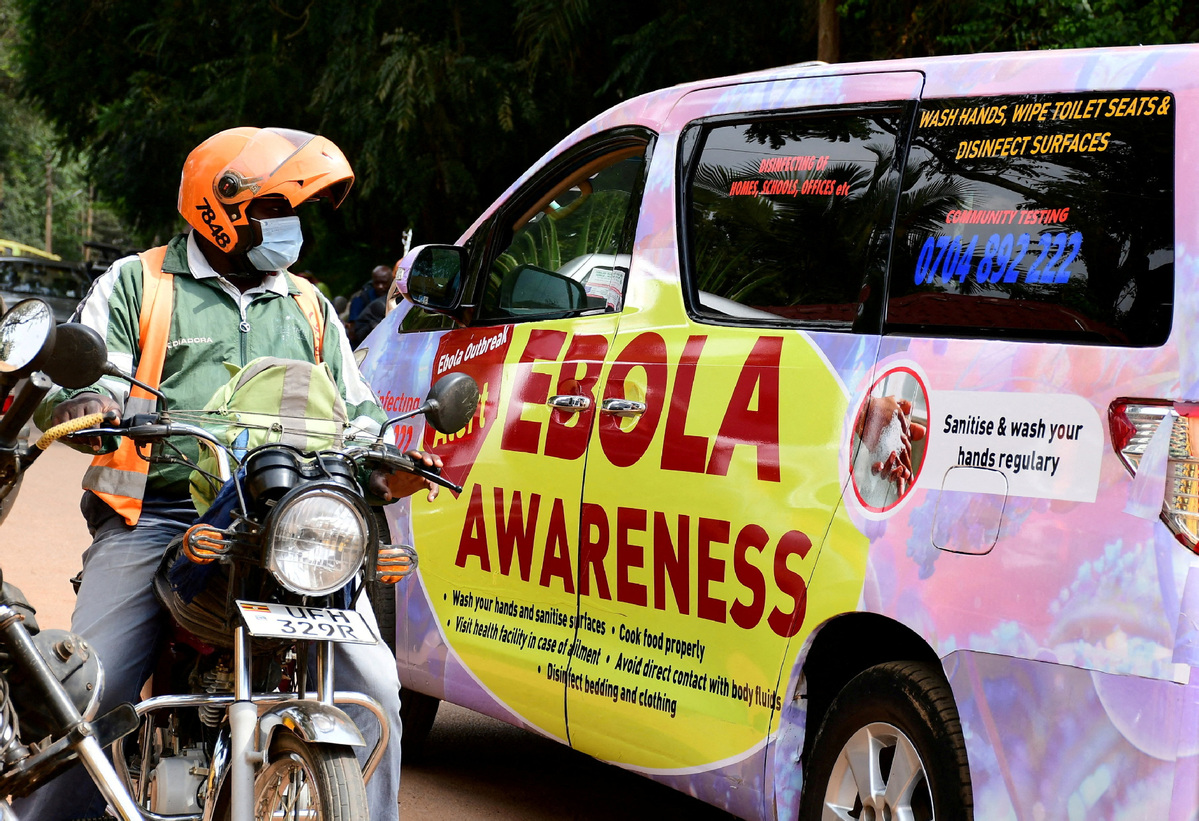 Uganda has expressed optimism in its efforts to counter the Ebola virus, with the country's health minister saying the latest outbreak-killing dozens of people-has been put largely under control.
By the weekend, the East African country had reported no new Ebola cases for almost two weeks, according to the health ministry.
"We believe we are winning the fight against Ebola," Health Minister Jane Ruth Aceng said in a televised address in the capital Kampala on Friday night.
The only case under investigation, Aceng said, involved a pregnant woman who had previously survived the disease in the district of Kasanda but lost her baby. The woman is being monitored by the health authority, the minister said.
The outbreak of Ebola in Uganda, which is caused by the virus strain from a neighboring country, has killed 56 people since September, with 142 confirmed cases.
Out of the eight Ebola outbreaks suffered by Uganda, four have been caused by the strain from Sudan, which has shown a lower fatality rate compared with another strain, which had been responsible for previous outbreaks, according to the World Health Organization.
The Ebola outbreak has strained the healthcare system in Uganda, which had already been stretched by COVID-19. But health officials say the country has drawn on the country's experience in handling infectious diseases.
In an interview with China Daily, Health Ministry spokesperson Emmanuel Ainebyona said all those involved had worked together to ensure the timely elimination of the great risk posed by Ebola.
"We have previously handled seven outbreaks," Ainebyona said. "For this specific one, we ensured timely risk communication, mobilizing partners, availability of logistics and tools by our health workers to use and promoted engagement of the communities," Ainebyona said.
President Yoweri Museveni on Oct 15 imposed lockdown measures and a curfew in hard-hit districts.
Chinese drugmaker Sinovac Biotech has said it is considering developing Ebola vaccines to help African countries.
"Our company will study whether a vaccine can be the way to control this disease which is a challenge to Uganda and Africa as a region," Sinovac medical director Gao Yongjun said.
"We will assess whether it will require us to get involved in the manufacturing of the new type of vaccine to fight Ebola. Some companies in China are already in the process of developing an Ebola vaccine."
The writer is a freelance journalist for China Daily.
NELSON KIVA in Kampala